Gutter and Gutter Guards Installers
Have your gutters seen better days? On top of impacting your home's appearance, outdated gutters can lead to more extensive damage down the road. Luckily, the experts at West Michigan Roofing are here to help. Since 1967, our team has been installing high-quality replacement gutters for local homes of all shapes and sizes.
In addition to fixing the gutters themselves, we also provide superior gutter protection solutions in the form of durable, low-maintenance gutter guards. If you're ready to upgrade and protect your home exterior, get in touch with our team today!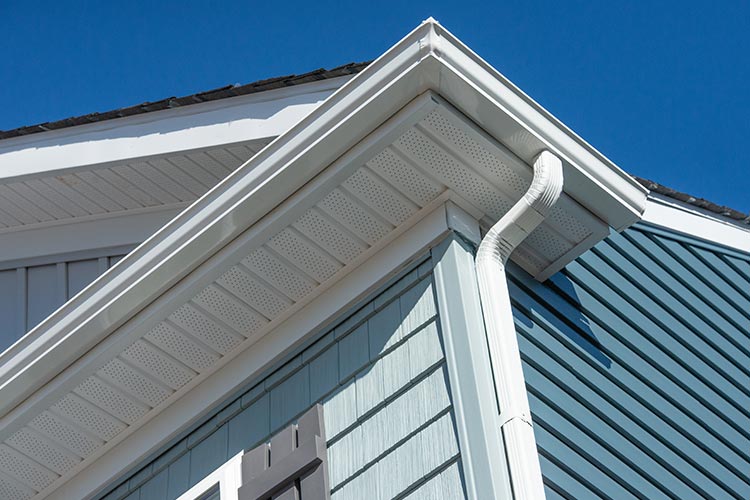 Our services
Comprehensive Gutter System Installations in West Michigan
As your local remodeling company, West Michigan Roofing is dedicated to meeting all your unique style and performance needs. We'll be by your side from your initial consultation through the final installation to ensure you get the perfect water drainage solution.
Get free quote


Our services
Durable Gutters
Your gutters play a big role in both the style and safety of your home, which is why it's important to keep them in top shape, no matter what. When you choose to work with our gutter installers, you can completely customize your exterior and have peace of mind knowing that your home is safe from water damage down the road.


Our services
Protective Gutter Guards
Even if your gutter system itself is in good condition, you can still benefit from adding extra protection. Our gutter guard installers will help reinforce your gutters and extend their lifespan, too. The best part? By adding gutter guards, you won't have to climb up to the roof and clean out leaves and debris after every storm!


Get Inspired for Your Gutter Project!
Our team has been working with West Michigan homeowners for over 100 years! Check out some of our gutter installations and other renovations here.
View Gallery



Why choose us
What Makes Our Gutter Installers Different?
100+ Years of Experience
We've been proudly serving West Michigan homeowners for over 100 years! Our goal is to continuously learn and improve with every job we complete.
Local Experts
West Michigan Roofing is committed to serving our local communities. We understand what it takes to combat the demanding Michigan climate in every season.
Reputation for Excellence
When you choose our team, you're working with BBB-accredited, GAF Certified, and CertainTeed 5-Star Contractors who care about your needs.
Schedule a Free Consultation with Our Top-Rated Gutter Installers Today
Ready to upgrade your gutters? Get in touch with the experts at West Michigan Roofing today. From our premium products to our efficient installations, you can expect a simple and stress-free remodel. To top it off, we offer flexible financing options and industry-leading warranties, too. Give us a call or fill out our online form to schedule a free, no-obligation consultation today.
Request a Quote