Home and Attic Insulation Installers
As far as home improvement projects go, insulation may be the last thing on your mind—but this feature plays a huge role in the overall comfort and performance of your home! Whether your home is feeling drafty or you feel like you're losing money on monthly energy bills, the expert insulation installers at West Michigan Roofing can help.
Since 1967, our team has been installing high-quality replacement insulation for homeowners throughout West Michigan. Along the way, we have maintained an A+ rating with the Better Business Bureau and have earned the trust of thousands of local homeowners like you.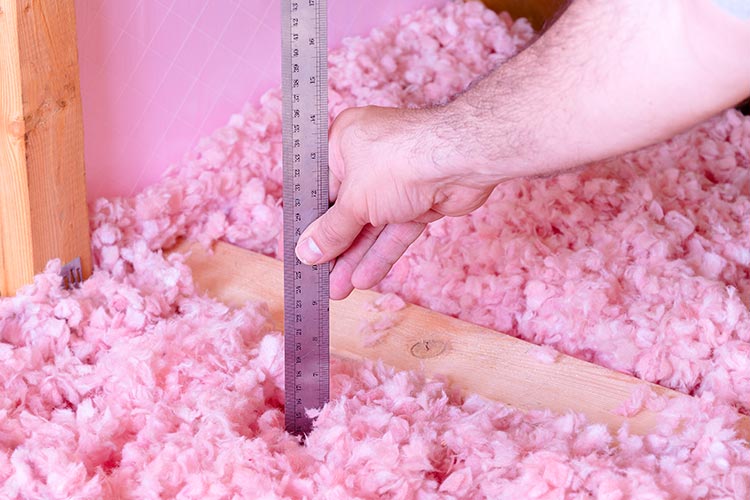 Our services
Professional Insulation Services in West Michigan
As an experienced local insulation company, West Michigan Roofing will be there to make your project a breeze. From your initial consultation through the final installation, we'll be by your side to keep your home insulated in every season.
Get free quote

Our services
Home Insulation
Choosing the right home insulation comes down to many different factors, including your home's square footage and construction style as well as your goals for the project. We can help you find the right insulation to control interior heat flow and reduce noise infiltration throughout your home.


Our services
Attic Insulation
Our quality attic insulation is designed to do just that, no matter the exterior temperature. Keep your home safe and comfortable with many custom options, including autoclaved aerated concrete, cellulose, glass wool, reflective foil, structural insulated panels, and more.


Serving West Michigan Homeowners for Over 100 Years
Check out our past work to get inspired for your own home insulation and other remodeling projects here.
View Gallery
Why choose us
The Trusted Solution for Home and Attic Insulation
100+ Years of Experience
Our local experts have over 100 years of experience working with homeowners just like you, and we're dedicated to learning more every day.
Local Family Focus
At West Michigan Roofing, we take pride in serving our local communities. To us, you're more than a customer; you're an extended member of our family.
Professional Reputation
As a BBB-accredited business, we know what it takes to keep your home in top shape while delivering excellent customer service.
Get a Free Quote from Our Local Insulation Installers Today
Don't settle for subpar insulation; with West Michigan Roofing on your side, you can enjoy an easy, comfortable home upgrade with results that last. In addition to our premium products and superior service, our team offers flexible financing options and top-rated warranties. Ready to start planning? Give us a call or fill out our online form to schedule a free home insulation consultation today.
Request a Quote